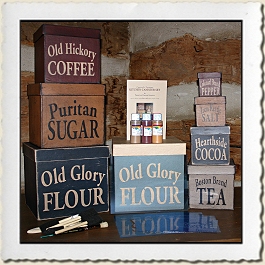 Don't forget to look at our Aging Kit!
Create-It-Yourself Stencil Kits - Everything needed to complete the project - stencils, painting surface, paints, brushes, aging gel and varnish.

Basic Stenciling Kits - These kits include the stencil and instructions on how to build and stencil the project.

Aging Kit - This kit includes our Aging Gel and application brush along with instructions on how to learn our aging technique - a proven seller for more than 18 years!

Beginner Stencil Kit - This kit includes a variety of our stencils that are perfect to learn how to stencil or when beginning your stencil collection.

Stenciler's Dream Kit - The perfect collection of some of our best sellers!