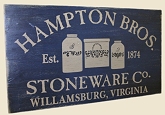 Welcome to Primitive Designs Stencil Company. We specialize in Primitive Alphabet Stencils used for sign making or wall personalization, primitive design stencils, Folk Art stencils, Colonial stencils, Americana stencils and so much more!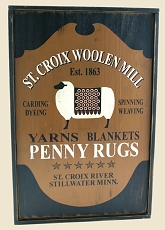 Our years of experience allow us to have an understanding of what our customers need when working with custom stencils. We offer an Online Custom Stencil Designer, which allows you to design your very own stencil. Throughout the years we have worked with large corporations, small businesses and individuals who want to add a special touch of personalization to their businesses and homes.
All of our stencils are professionally laser cut. This provides you with precise, clean designs. Our stencil material is a breeze to work with and 100% re-usable. Click here to learn more about our material.


We strive to offer our customers the highest quality stencils that are proven sellers for professional crafters. All stencils are designed and tested by us before being offered to our customers. With over 20 years in the crafting industry, we know what people are looking for and do our best to provide it to you.
Our custom stencils have been used throughout the craft industry in books, magazines, catalogs and used to make items sold at professional trade and craft shows. Be sure to check out our Featured Designs section for additional information on who's using our stencils and what's being said about us.